The Peruvian Brothers will represent Avocados From Peru as guest chefs on WBAL-TV's morning segment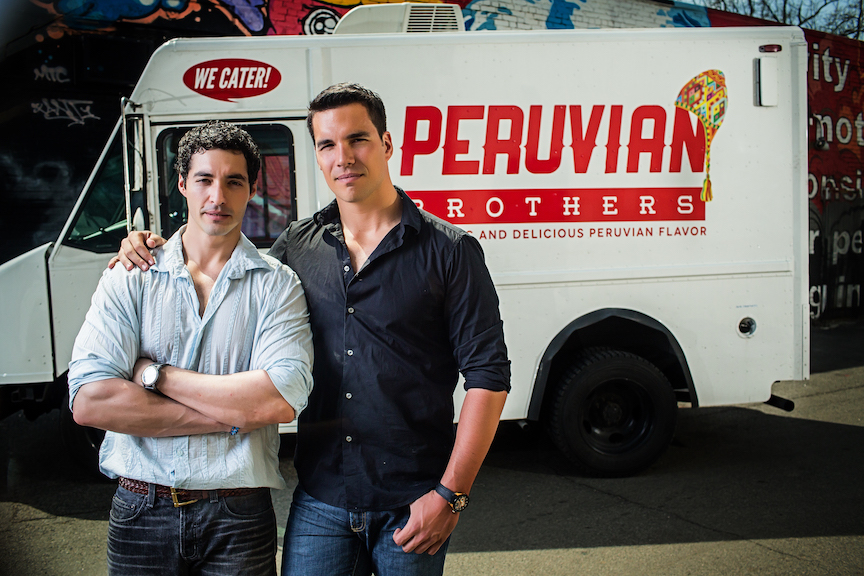 Washington, D.C., August 9, 2017 – On August 12th at 6:50AM, the #1 rated news-broadcasting station in Baltimore, WBAL News Channel 11, will be featuring four end-of-summer Peruvian Avocado dishes. As a heart-healthy food, each of the featured dishes is packed with nutritious and delicious ingredients.
The Peruvian Brothers will be the guest chefs on the segment representing Avocados From Peru. The duo will demonstrate how to make Crab Stuffed Peruvian Avocados and will display other popular dishes including the Peruvian Avocado Triple Decker Sandwich, Peruvian Avocado Ceviche and Peruvian Avocado Causa Rellena.
The Peruvian Brothers were born and raised off the coast of Lima, Peru where they have since brought their business and food experience to the United States, serving the Washington D.C. area Peruvian food straight from their food truck. Aside from food, the brothers also have quite the athletic gene –Giuseppe is a former Olympic rower and Mario is a well-versed sailor. Together the pair serves as renowned global ambassadors for Avocados From Peru.
For Baltimore viewers who sleep in on Saturday mornings, the recorded version of the segment will be available on the WBAL-TV website: http://www.wbaltv.com
For more Peruvian Avocado recipe inspiration information, head to the AFP website: www.avocadosfromperu.com.
About the Peruvian Avocado Commission
The Peruvian Avocado Commission (PAC) is headquartered in Washington, D.C. It was established in 2011 to increase the consumption/demand for Avocados from Peru through advertising, retail promotion and public relations. The PAC's promotional activities are conducted under the guidelines of the federal promotion program for Hass avocados, which is under the oversight of the U.S. Department of Agriculture.
Detailed information regarding these programs will be announced throughout the season. Avocados from Peru will be available in the U.S. through September.
For more information about the PAC please visit www.avocadosfromperu.com or email [email protected]
Media Contact:
Xavier Equihua, CEO and President
Peruvian Avocado Commission
(302) 547-3625
[email protected]
Emily Nordee, PR Director
Evans Hardy + Young
[email protected]
805-963-5841 x 218
https://avocadosfromperu.com/wp-content/uploads/2020/10/Avocados-from-peru-transparent-1.png
0
0
AFP-admin
https://avocadosfromperu.com/wp-content/uploads/2020/10/Avocados-from-peru-transparent-1.png
AFP-admin
2017-08-10 11:45:49
2020-10-15 12:13:38
Avocados From Peru to be Featured on Baltimore's NBC News Channel 11 Saturday, August 12th, 2017 at 6:50AM