The first small volume of Peruvian avocados arrived in the US in May. Starting this month and continuing through October or even November, promotable volume will be available. "In recent years, the Peruvian season has been extending and is now stretching into early November," says Xavier Equihua, President and CEO of the Washington, D.C. based Peruvian Avocado Commission. "This is very good news as it offers retailers other avocado sources in the fall," Equihua commented.
Last year was a record season for Peruvian avocados. More than one billion pounds of avocados were exported to more than 40 international markets, making Peru the second largest exporter in the world. Europe is Peru's main destination, followed by the US, Asia, and Chile. "In 2022, the US received 277 million pounds of avocados from Peru, which was partly driven by Mexico having an off-season. However, this year will be different," Equihua said. Peru is expected to export 220 – 240 million pounds to the US with Europe, Asia, and Chile again taking the rest.
Flat category
While these are promising numbers, Equihua expresses his concern about the category being static. "The U.S. avocado category has had little to no growth during the past five years as consumption has oscillated between 2.7 or 2.8 billion pounds of avocados," he said. "After a lot of effort and spending more than $100 million per year on promotions, we are hoping that consumption will finally hit 3 billion pounds this year. There is still lots of room for growth, so we all need to work collectively to achieve such. Our goal should be to increase consumption in the next six to seven years to 4 billion pounds."
While there is room for US consumption to grow, the country already has the largest per capita avocado consumption of any industrialized country in the world. "Overall, consumption in the US is big in part because of the more than 65 million Latinos living in the U.S. and thousands of Mexican restaurants and eateries such as Chipotle serving fresh avocados and guacamole on almost everything," Equihua said. The West Coast and the East Coast are large consumption areas but there is room for more growth in these areas and of course in the lower consumption states located in the Midwest and Southeast. "In Europe on the other hand, the Latino (non-Spanish and Italian) population is virtually non-existent. There are also few Mexican restaurants and avocados don't really show up on the menus of restaurants and eateries."
Marketing tactics
To increase avocado awareness and complement the season, the Peruvian Avocado Commission will be offering a robust menu of in-and-out of store marketing tactics. "Some of the signature tactics returning this year include a robust e-coupon and IRC program, and the AVO Tesla sweepstakes giveaway with Lidl," Equihua said. The AVO Tesla sweepstakes will kick off July 1 and run until September 5 and will be promoted using many in-store marketing tactics, including a custom mesh bag band. The sweepstakes will be open to residents of the 10 states where Lidl operates stores, from New York down to South Carolina. In addition, a new signature partnership with the Atlanta Braves will also start on July 1 through September 15. "We picked the Atlanta Braves as Kroger is the official supermarket of this important MLB team. The Atlanta Braves also have the MLB's largest DMA as it covers five Southeastern states where few avocado promotions are implemented. The Southeast is also the region with the lowest avocado consumption in the country. The objective of promotions like these is to inject excitement and create awareness for avocados from Peru and indeed the avocado category as a whole."
For more information:
Peruvian Avocado Commission
[email protected]
www.avocadosfromperu.com
Publication date: 
Author: Marieke Hemmes
https://avocadosfromperu.com/wp-content/uploads/2020/10/Avocados-from-peru-transparent-1.png
0
0
AFP-admin
https://avocadosfromperu.com/wp-content/uploads/2020/10/Avocados-from-peru-transparent-1.png
AFP-admin
2023-06-20 08:13:54
2023-06-20 08:13:54
Peru's avocado window has been extending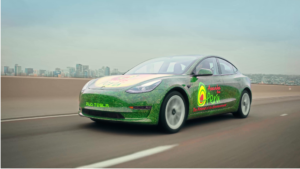 By
John Groh
June 16, 2023
At the conclusion of each season, professional sports leagues select a most valuable player, recognizing an individual whose talent and dedication rose above all others.
So it is only fitting that Avocados from Peru is a prime candidate for this summer's "MVP," or "Most Valuable Palta" ("avocado" in the vernacular of Peru and other South American nations).
After all, each summer Peru fills a vital role in providing a supply of the world's most beloved superfood while other origins are between peak production periods.
Unlike most other commodity boards, the Peruvian Avocado Commission's (PAC) promotions are designed to not only benefit their own product but also to support the avocado category.
MLB partnership
Even more fitting for the MVP conversation is that PAC's promotions this summer involve the Atlanta Braves of Major League Baseball.
Xavier Equihua, president and CEO of the PAC, said that no other organization involved with produce is doing anything similar on a national scale.
"We're using the team as a platform for promoting avocados inside and outside of our retail partners' stores," he said, "but we go way beyond that with the connections that the team has with their own fan base. Instead of using MLB players, we use the actual team as our partners and influencers."
With the Atlanta Braves promotion, Avocados from Peru is working with supermarket powerhouse Kroger.
Aside from classic retail promotions such as Avocados from Peru's signature e-coupons, special events will be held at each of the retail locations with the team's players and mascot dressed in the club's regalia greeting shoppers while promoting avocados from Peru.
Equihua noted that the team was chosen because Kroger is already the official supermarket of the Atlanta Braves and because the market is among the lesser geographic consumption areas for avocados.
"The most important goal of this partnership, and all of our promotions, is to educate people about avocados and help our retail partners sell more fruit," Equihua said. "We see great potential for growth in the Southeast where the team is located and where avocado consumption is lower than in the Northeast or the West Coast."
MLB All Star Game & FIFA Woman's World Cup
Equihua said that Avocados from Peru will be the local media sponsor of the MLB All Star Game and FIFA's Women's World Cup as well.
AVO Tesla
Aside from sports collaborations, Equihua said that the AVO Tesla Sweepstakes will return to Lidl this summer due to the success of last year's campaign.
"The AVO Tesla Sweepstakes helped Lidl highlight avocados in a major way, which helped them sell more fruit last year," he said.
The AVO Tesla Sweepstakes' theme "Eat Healthy, Live Green," gives consumers an opportunity to win a Tesla 3 bedecked with both Avocados from Peru's and Lidl's signage and colors.
The sweepstakes also aligns Avocados from Peru with Tesla, an environmentally friendly brand, to demonstrate AFP's commitment to health and the environment.
"Avocados from Peru provide health benefits to the body, just as electric vehicles have lower carbon emissions and are therefore healthier for the environment," Equihua noted. "We loved working with our friends at Lidl last summer and look forward to renewing the AVO Tesla Sweepstakes this year."
Another program that pairs Avocados From Peru with a retailer will occur in July to celebrate National Avocado Day. AFP will partner with Grocery Outlet to hold its traditional Guacamole Challenge at the San Diego Food Bank, where members of the media will compete to make the perfect guacamole and win the coveted Silver Avocado award.
"It's a perfect program because guacamole is everyone's favorite, and we'll be supporting Grocery Outlet's Independence from Hunger campaign," said Equihua. "So, by donating avocados for the challenge and the San Diego Food Bank we'll be lifting the category while also helping those in need."
Under the Independence from Hunger program, which is in its 13th year, people that donate $5 or more receive a $5 coupon to use in a future shopping trip. The donation benefits local food banks. Last year, more than $2.5 million was raised to combat food insecurity.
Equihua said that AFP's summer 2023 initiatives are part of an overall strategy to promote Peru as well as the entire avocado category, as U.S. consumption is expected to reach 3 billion pounds of fruit this year.
This is a tremendous milestone, especially since the avocado category has been static in recent years. Equihua estimated that the 4 billion-pound mark can be reached within the next seven years.
To achieve such a lofty goal, all the players must work collectively for the good of the avocado category, which he said continues to stand out as a shining example of collaboration in the produce industry.
"We're spending over $100 million in promotions collectively and no other produce category comes close to that," he said, noting the many innovative marketing tactics are being taken to help retailers sell more fruit. "These go above and beyond merely providing bins and point-of-sale materials."
https://avocadosfromperu.com/wp-content/uploads/2023/06/AVO-TESLA-graded-34-1.jpg
600
1395
AFP-admin
https://avocadosfromperu.com/wp-content/uploads/2020/10/Avocados-from-peru-transparent-1.png
AFP-admin
2023-06-20 08:11:52
2023-11-19 06:02:47
Avocados from Peru is this summer's MVP
TO RECEIVE AN INVITATION PLEASE CONTACT: John Stranger, EHY [email protected]
Avocados from Peru: Superfood Star of the Embassy of Peru's July 25 National Day Celebration at the National Museum of the American Indian
Our extravaganza will include one-of-a-kind specialty dishes including the Avocados from Peru Gelateria serving custom-made avocado gelatos.
Top food influencers will celebrate Peru's National Day and sample avocado delicacies.
Washington, D.C., July 22, 2019 — Avocados from Peru (AFP) and the Embassy of Peru will celebrate Peruvian culture at "Kaypi Perú" ("This is Peru" in Quechua), a festival celebrating the country's culture and national day. AFP will be providing perfectly ripe avocados that will be used to create unique dishes including bison sliders with avocado and avocado gelato.

Giuseppe and Mario Lanzone, Avocados from Peru brand ambassadors, will showcase their favorite recipe for avocado causa, an iconic Peruvian dish with savory layers of potato and avocado prepared specially for the festival. Known as "The Peruvian Brothers," the Lanzones were both born in La Punta, Peru and have been AFP ambassadors for five years. They share their heritage by creating delicious Peruvian fare from three food trucks in Washington D.C that have been voted best in the city on multiple occasions and voted best Peruvian food truck in the United States by the Peruvian American Chefs Association.
Avocados are woven into the thread of Peruvian history and cuisine and are becoming an essential staple of the American diet. Kaypi Perú will highlight the versatility of this delicious superfruit and the innovative dishes that can be created from it.
"Avocados have been a cornerstone of Peruvian culture for over 10,000 years, so it is natural for AFP to support an event like Kaypi Perú that promotes the traditions and heritage of a diverse and ancient culture" said Xavier Equihua, President & CEO of the Peruvian Avocado Commission. "This unique celebration provides an ideal opportunity to showcase the numerous applications and health benefits of Peruvian avocados to a broad audience."
The National Museum of the American Indian will host Kaypi Perú, an event that is free and open to the public from July 26 through July 28. The museum's dedication to native cultures and its many programs demonstrating their richness, depth and diversity will enrich and enhance the festival.
The Embassy of Peru is hosting this event in conjunction with its celebration of Peru's National Day. The Embassy supports and coordinates cultural activities from Peruvian artists who come to Washington, D.C. for presentations and exhibitions in all artistic fields to inform American citizens on Peruvian culture.
The Kaypi Perú Event on July 25 will include:
Unique avocado-based dishes and desserts in artistic arrangements
An open market where guests can select their choice of avocados and place them in a custom complimentary canvas AFP bags
Kaypi Peru will include a handicraft market, music and dance performances, hands-on activities for children, a gastronomic experience and films highlighting Andean culture.
About the Peruvian Avocado Commission
The Peruvian Avocado Commission (PAC) is headquartered in Washington, D.C. It was established in 2011 to increase the consumption/demand for Avocados from Peru through advertising, retail promotion and public relations. The PAC's promotional activities are conducted under the guidelines of the federal promotion program for Hass avocados, which is under the oversight of the U.S. Department of Agriculture.
Detailed information regarding these programs will be announced throughout the season. Avocados from Peru will be available in the U.S. through September.
For more information about the PAC please visit www.avocadosfromperu.com or email [email protected]
Media Contact:
Xavier Equihua, President & CEO
Peruvian Avocado Commission
(302) 547-3625
John Stranger
EHY
(818) 802 2005
https://avocadosfromperu.com/wp-content/uploads/2020/10/Avocados-from-peru-transparent-1.png
0
0
AFP-admin
https://avocadosfromperu.com/wp-content/uploads/2020/10/Avocados-from-peru-transparent-1.png
AFP-admin
2019-07-19 15:59:58
2020-10-15 12:17:53
Kaypi Peru Celebration