Washington D.C., May 22, 2019 – Avocados from Peru (AFP) is teaming up this summer with some of the world's most iconic brands in food and sports (two of America's favorite pastimes), including the New York Jets, FIFA Women's World Cup, and the Michelin Guide, to name a few.
AFP – NYJ Summer Partnership
"We are honored to be the New York Jets favorite superfood," said Xavier Equihua, President and CEO of the Peruvian Avocado Commission. "Our fan bases align remarkably well, so the AFP – NYJ partnership is a win-win." Fans will be able to enjoy complimentary AFP toppings at MetLife Stadium concessions, and even an avocado-themed cooking class at the Jets Cooking School, among other offerings. Topping off the delicious collaboration, AFP and the NYJ will vie for the "largest bowl of guacamole" world record at the NYJ home opener on Sept. 8.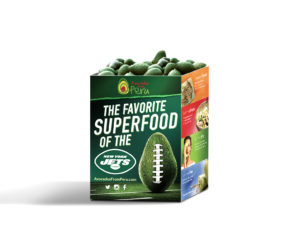 FIFA Women's World Cup
AFP also will sponsor FOX Network coverage of the 2019 Women's World Cup from June 7 to July 7. Twenty-four teams from around the world have been invited to France to compete in the tournament, a month-long competition that occurs every four years. The U.S. team has participated in every World Cup since the tournament began in 1991, and has won the tournament three times. AFP is an official broadcast sponsor of the FIFA cup and is thrilled to be part of this world-class event.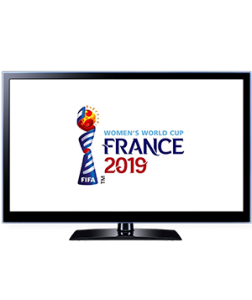 MLB All-Star and NY Yankees-Red Sox London Games
Major League Baseball is heading to Europe for the first time ever, and AFP will be present when the New York Yankees play the Red Sox on June 29 and 30 for the first time in London. Likewise, AFP will be present when the MLB convenes in Cleveland, Ohio on July 9 for the 2019 edition of the All-Star Game.
World Avocado Cup Regatta
AFP also will serve as a founding member of the first ever World Avocado Cup Regatta taking place in San Diego CA, July 13 and 14. This unique event, created by the World Avocado Organization and the San Diego Yacht Club, will feature a series of races in which each participating avocado-producing country will be represented by a sailboat featuring their respective logos on the sails, spinnaker and crew gear.
Michelin Guide for California 2019
In another first, AFP will serve, along with the World Avocado Organization and California Avocados, as official sponsor of the inaugural edition of the Michelin Guide for California. Published annually, the Michelin Guide is the oldest restaurant reference guide in the world, awarding its coveted "Stars", a highly sought after designation in fine dining, to top restaurants.
The Michelin Guide Star Revelation for California 2019 will be held June 3 in Huntington Beach, at which time the newest Michelin Star awardees will be announced. PAC is honored to be the first agricultural organization invited to be part of this momentous event.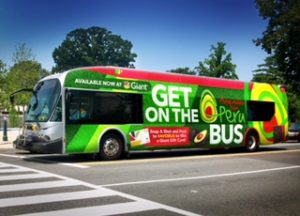 Retail Support and Consumer Advertising
AFP will continue to support retailers with a variety of strategic co-marketing opportunities that can be tailored to their preferred programs. Advertising placements in top tier outlets including Women's Health, Men's Health, Vanity Fair, and Voguewill highlight the health and fitness benefits of Peruvian Avocados. AFP's logo continues to gain recognition on bus wraps, and in-store merchandising (including bins and ripening bags), fostering further support and excitement around America's favorite summer avocado
About the Peruvian Avocado Commission
The Peruvian Avocado Commission (PAC) is headquartered in Washington, D.C. It was established in 2011 to increase the consumption/demand for Avocados from Peru through advertising, retail promotion and public relations. The PAC's promotional activities are conducted under the guidelines of the federal promotion program for Hass avocados, which is under the oversight of the U.S. Department of Agriculture.
Detailed information regarding these programs will be announced throughout the season. Avocados from Peru will be available in the U.S. through September. For more information about the PAC please visit www.avocadosfromperu.com or email [email protected]
Media Contact:
Xavier Equihua, CEO and President
Peruvian Avocado Commission
(302) 547-3625
Emily Nordee, PR Director
Evans Hardy + Young
(805) 963-5841, ext. 218
https://avocadosfromperu.com/wp-content/uploads/2020/10/Avocados-from-peru-transparent-1.png
0
0
AFP-admin
https://avocadosfromperu.com/wp-content/uploads/2020/10/Avocados-from-peru-transparent-1.png
AFP-admin
2019-05-22 16:07:31
2020-10-15 12:17:38
Avocados from Peru Teams With Iconic Brands for 2019 Summer Season – Including New York Jets, Michelin Guide, FIFA Women's World Cup, and More